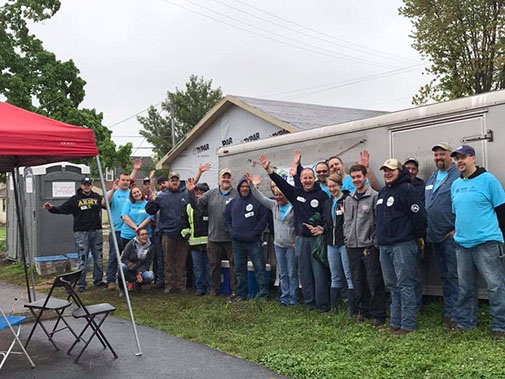 Sewer lines have one vital role: carry wastewater out of a home or building. So if a sewer pipe is broken, it can be a nasty problem for home and business owners. With Sexson Mechanical, it doesn't have to be. For two decades, we've been providing superior sewer line repair services throughout the Indianapolis area.
Quality Work by Experienced Plumbers
Our team can perform sewer services for both residential and commercial properties. Through our vast experience, we've developed the skills needed to take on sewer line repair projects of any size. With our affordable and prompt service, your plumbing system will be restored to its tip-top condition in no time.
Getting the Job Done Right the First Time
Thanks to our state-of-the-art equipment, our team gets the job done right the first time. We use a waterproof video camera to locate the problem without digging up the yard or driveway. Also, with this equipment, we get to keep the excavation work to a minimum. This helps us finish the repair work and clean the site quickly, so you can use your sinks and toilets again without worrying about any backup.
We Service the Entire Indianapolis Area
We've serviced various commercial buildings, including an airport, universities, banks, and government centers — and they're satisfied with our work. Count on our team to deliver the same level of quality sewer line repair services to your residential property or local business wherever it is in Indianapolis.
When Should You Call Us?
A damaged system can cause wastewater to back up in your plumbing fixtures or flood out into the yard. Watch out for these signs of a damaged sewer line, so you can immediately call us for repairs:
Noticeable smell. The moment you smell sewage (a rotten egg-like smell) in the backyard, basement, or anywhere in your house or business location, give us a call. That smell may be coming from your sewer system, which needs repair work right away.
Gurgling noise from pipes. A strange, gurgling noise coming from the toilet whenever you flush or from the bathtub drain after you took a bath is never a good sign. Chances are your sewer line is clogged, and a plunger may not be enough to address this issue. Call a plumber immediately.
Soggy yard. Unexplained water pooling in the yard could be a sign of sewage leak. Take note of the location of the puddles — that could give us an idea about the source of the leak.
Pest problem near the sewer line. If you notice a sudden infestation of rodents, cockroaches, and other pests in your yard or at a spot near the sewer pipes, don't neglect it. There's probably a sewage pipe break that's drawing the wrong kind of visitors to your place.
Inconsistent toilet bowl water level. One day the toilet bowl has enough water, then there's barely any water in it the next day. It could mean a clog in your sewer system, which should be addressed promptly to keep it from causing a nasty backup.
Have you noticed these signs? Don't wait too long to call a professional plumber. Reach out to us today.